In response to the high levels of park usage and the continuing need for litter clearance we will be holding another litter picking session this Saturday 4th July.   Litter picking tools and bags will be distributed at the Hub from 10am to 10:30am.  With a return by 12 noon.  Gloves will be available for those who do not bring their own.  Do come and help to keep the park in good shape…..it's very satisfying and a great way to get some exercise while making a contribution to the community.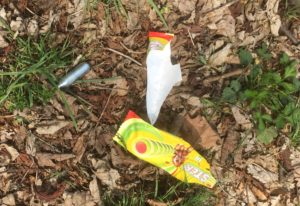 For those who would like a different form of exercise and fun, in the nature reserve we will be tackling that glorious triffid-like invasive species…..Himalayan Balsam .  Every year we need to pull out these plants to stop them from taking over the whole of the nature reserve.  We never get rid of them entirely but we do control their spread.  It can be hot work so we will meet at the Hub at 0930 and finish at 1130.  Long trousers, long sleeves, a hat and gloves are essential and boots (wellies even) will help in the damper areas preferred by the balsam. Also,  please bring water or another drink as no refreshments will be provided.
Everyone is welcome and we will work to social distancing advice etc.  However please don't come if you have any concerns that you may already have the Corona virus.
We look forward to seeing on Saturday
Conservation work in Cassiobury Park