The park is a great place for birds. Over 60 different bird species can be seen in a year and 46 species have been recorded as breeding. A list of birds that have been recorded  (Bird Record for CP & WWood) over the last century has been compiled by Ian Bennell. Ian is a Herts Bird Club committee member and regular bird watcher in Cassiobury Park. He keeps a blog about his latest sightings which can be found at ianbennellsbirdingblog.blogspot.com.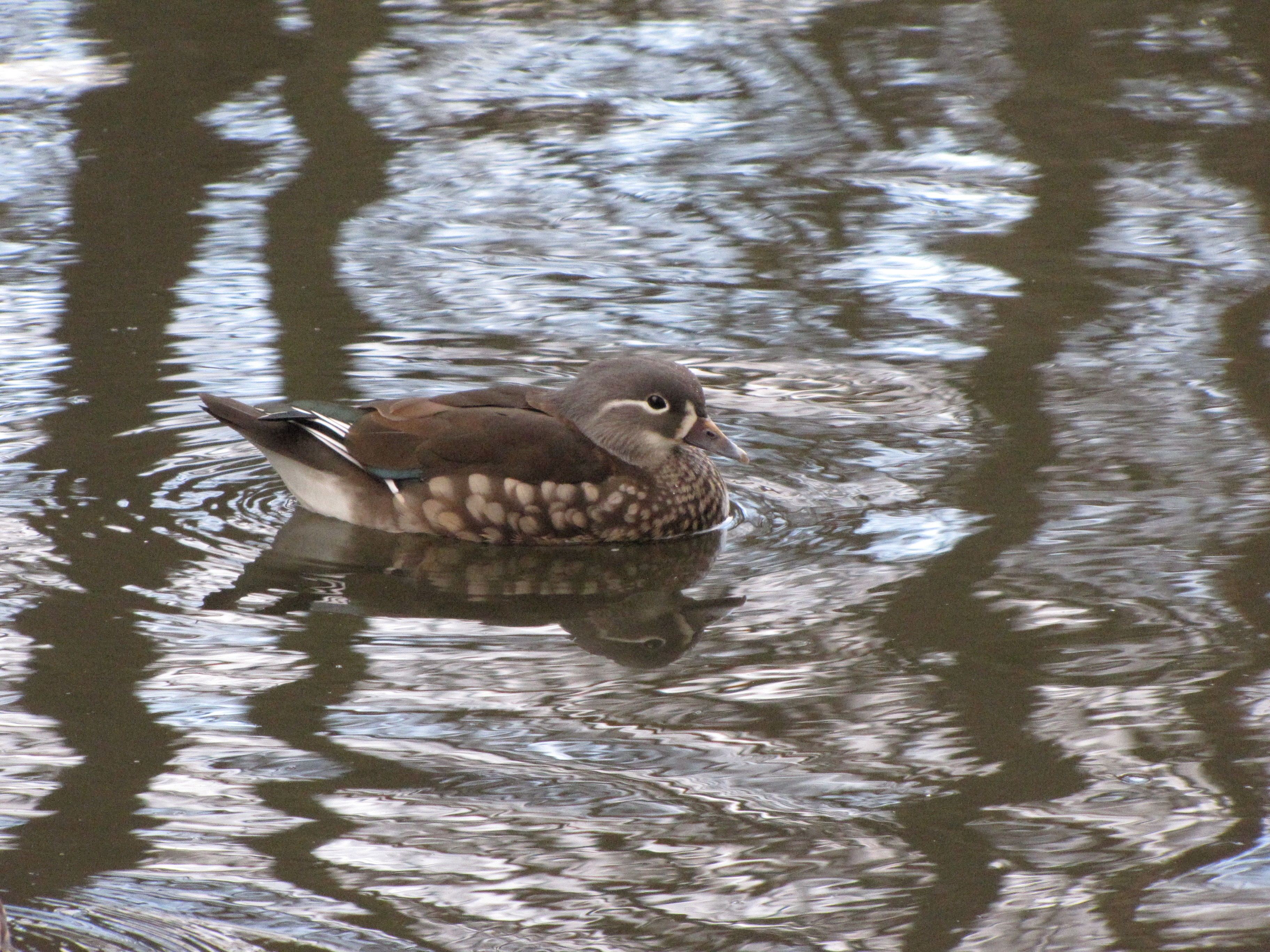 Female Mandarin Duck near the main lock in January and still there on 5 Feb 12.
Please send your sightings to Ian at : cassioburybirds@hotmail.co.uk and anything 'special' to the Herts Bird Club and the Cassiobury Park Bird Club.
Parakeets in the park. We are all now getting acquainted with Ring-knecked (Rose-ringed) Parakeets in the park – startlingly attractive new birds which may or may not be threatening our native species. At the AGM in 2011 we heard a very informative talk on the parakeets by Hannah Peck, who was carrying out research on the invasive ecology of the Ring-necked Parakeet in the UK. She updated us with the latest knowledge of this extraordinarily successful species.